"Our menu will jingle your bells!"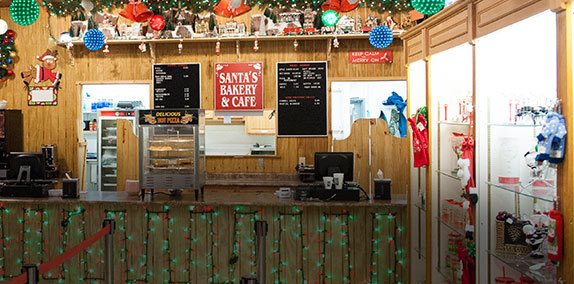 You will work up an appetite when you stroll through The Christmas Ranch! If you want to fuel up before you start your Christmas celebration in Morrow, Ohio, or you want to take a break from your adventure, stop by Santa's Bakery and Cafe! Mrs. Claus has been busy in the kitchen and we have everything you need to fill up, warm up and get you back on your way for more holiday fun! Enjoy homemade pizza, nachos, pretzels and hamburgers along with other great dinners, snacks and desserts. Sip some hot chocolate or just a good old-fashioned cup of coffee! Whatever you are craving, you are sure to find something you love at Santa's Bakery & Cafe! Relax in the Reindeer Room, where even Santa and the elves rest their feet and savor holiday treats! Enjoy the tasty spirit of the season! Our menu will jingle your bells!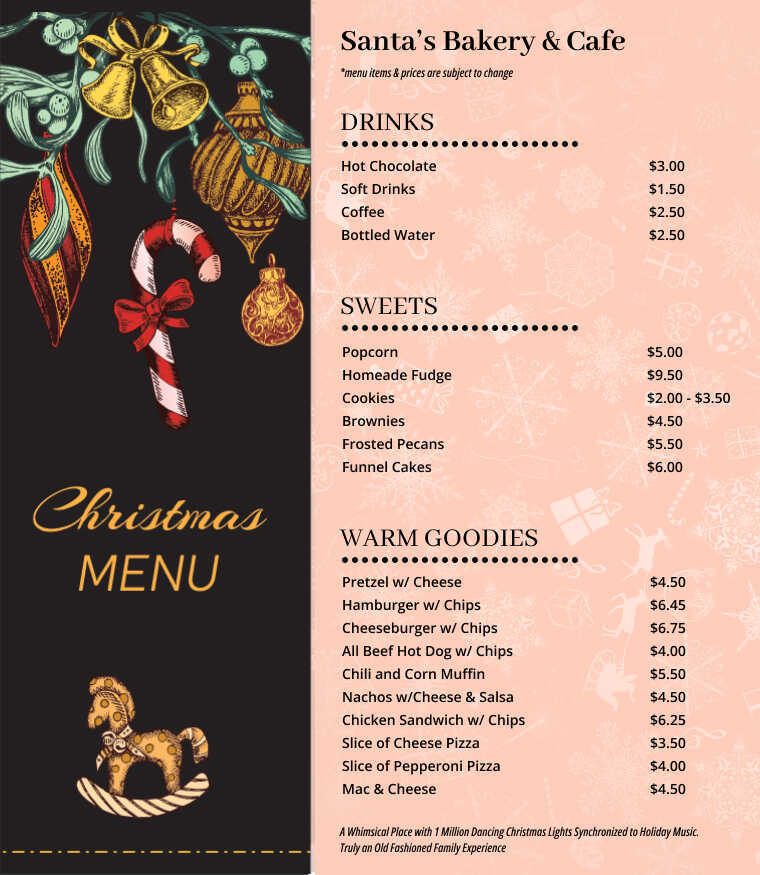 Call 513-444-9362 or visit our homepage for reservations for more information!