Christmas is about making memories, and The Christmas Ranch is the perfect place to add that special touch to your holiday season. The lights, the music and the bonfires combine to create a place that is fun for every member of your family. But there is so much more to see and do! We have created a special place for Christmas celebrations in Morrow, Ohio. When you visit us, make sure you take some time to enjoy everything we have to offer! Visit our Christmas shops for gifts, decorations and mementos that you will treasure and pass down through your family! Watch your children's eyes light up as they take in the lights, and tell Santa what they want for Christmas this year. Enjoy a treat made especially for you by Mrs. Claus at Santa's Bakery and Cafe! There are so many ways to make this season bright!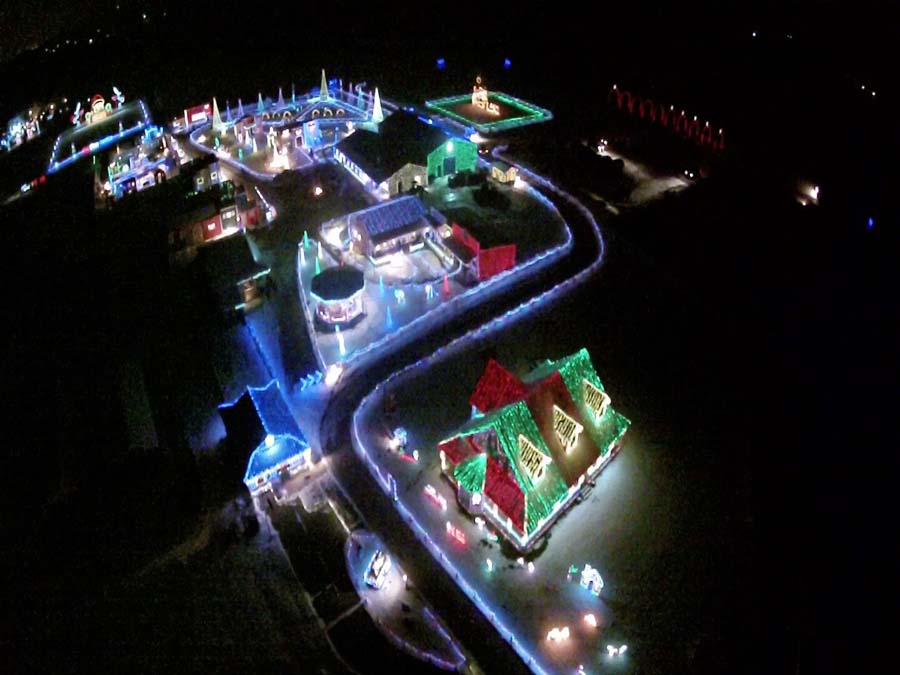 Santa Asks That You Remember
The Christmas Ranch is in fact a "ranch," and you will encounter areas that are less than ideal as you walk through the display. We would like to remind you to dress accordingly and that your footwear should reflect the conditions that you may experience. In addition, we would like to advise you that our busiest times are on Fridays, Saturdays and Sundays. On these days, you may want to consider arriving at 5:00 p.m. when we open. Monday through Thursday, the crowds are not as large, and your wait times are significantly less. Santa will be here through 12-23-23. On Christmas Eve, he will be leaving for the North Pole to gather up all of toys and to fire up the reindeer for the big flight. Don't forget to leave Santa some cookies and milk! Chocolate chip cookies are his favorite. Merry Christmas from all of us at The Christmas Ranch!!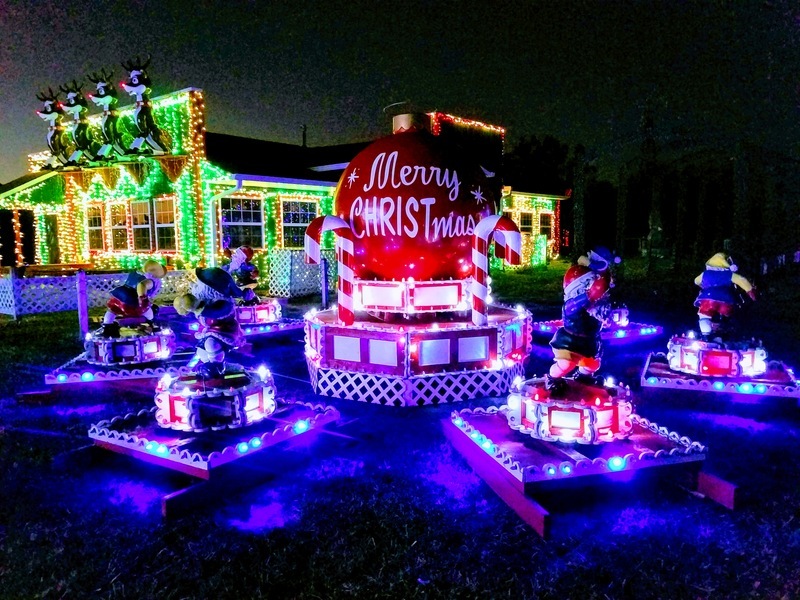 Please Note: The Christmas Ranch is both an OUTDOOR and INDOOR walking experience. There are seven heated buildings in the Village area, connected, for the most part, by gravel walkways. Strollers are welcome. Many of the displays are viewable from your vehicle as you enter and exit the center village area, or while exploring the outer reaches of The Christmas Ranch by Train and Wagon rides.
Free Parking
Make your Christmas season unforgettable with a visit to The Christmas Ranch! Enjoy the sights, sounds, smells and tastes of the season with us! Call 513-444-9362 or visit our homepage for reservations to learn more!