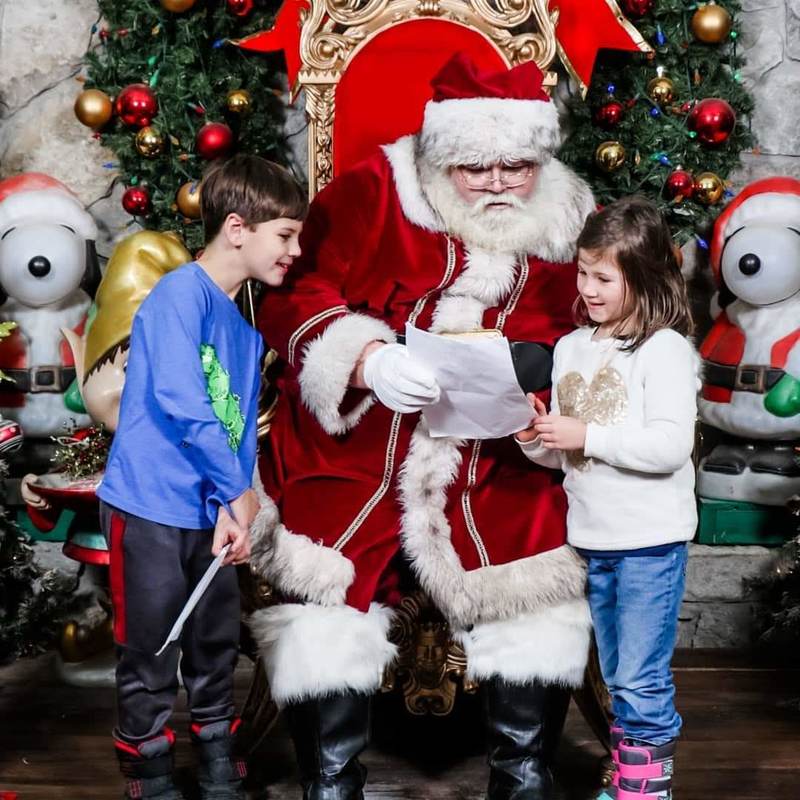 Capture the perfect Christmas Memory with an iconic picture of you and Santa! Your family can have a picture taken with Santa Claus whenever the Christmas Ranch is open. However, Santa is not available Christmas Eve – he will be out delivering toys to all the good little boys and girls! If you are looking for the perfect setting for pictures with Santa in Cincinnati, Ohio, call 513-444-9362 or visit our homepage for reservations today to plan your visit to The Christmas Ranch!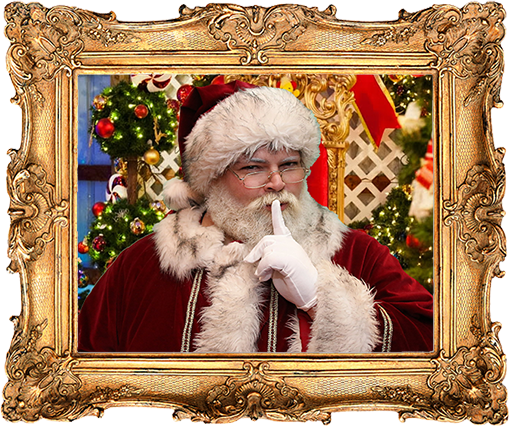 • Our portraits start at $20.
• Photo sizes range from 2X2 to 8×10
• We have photo packages that can even meet Ebenezer Scrooge's budget!
We also offer digital delivery of your photos, and LED frames shaped like snowflakes, snow globes, nutcrackers, trains and more! While a photo with Santa will make your visit even more special, there is no obligation to have a photo taken. So many Christmas memories start with pictures, and what better way to capture the magic of the season on your child's face, or for that matter on yours? Light up your Christmas this year and create a treasured heirloom with a picture with Santa!